Welcome to the Savoy Movie Theatre in Hamburg
One of Germany's most beautiful cinemas, where you can watch and enjoy films exactly the way filmmakers intended them to be shown:
On a big screen with perfect sound and in the original language.
Our box office opening hours
Our house opens 30 min before the first screening.
Our ticket counter closes 30 min after the start of the last screening.
Guest hotline
040 / 284 093 628
You will reach us 30 minutes after the start of the first screening (no reservations)

Please find frequently asked questions in our FAQ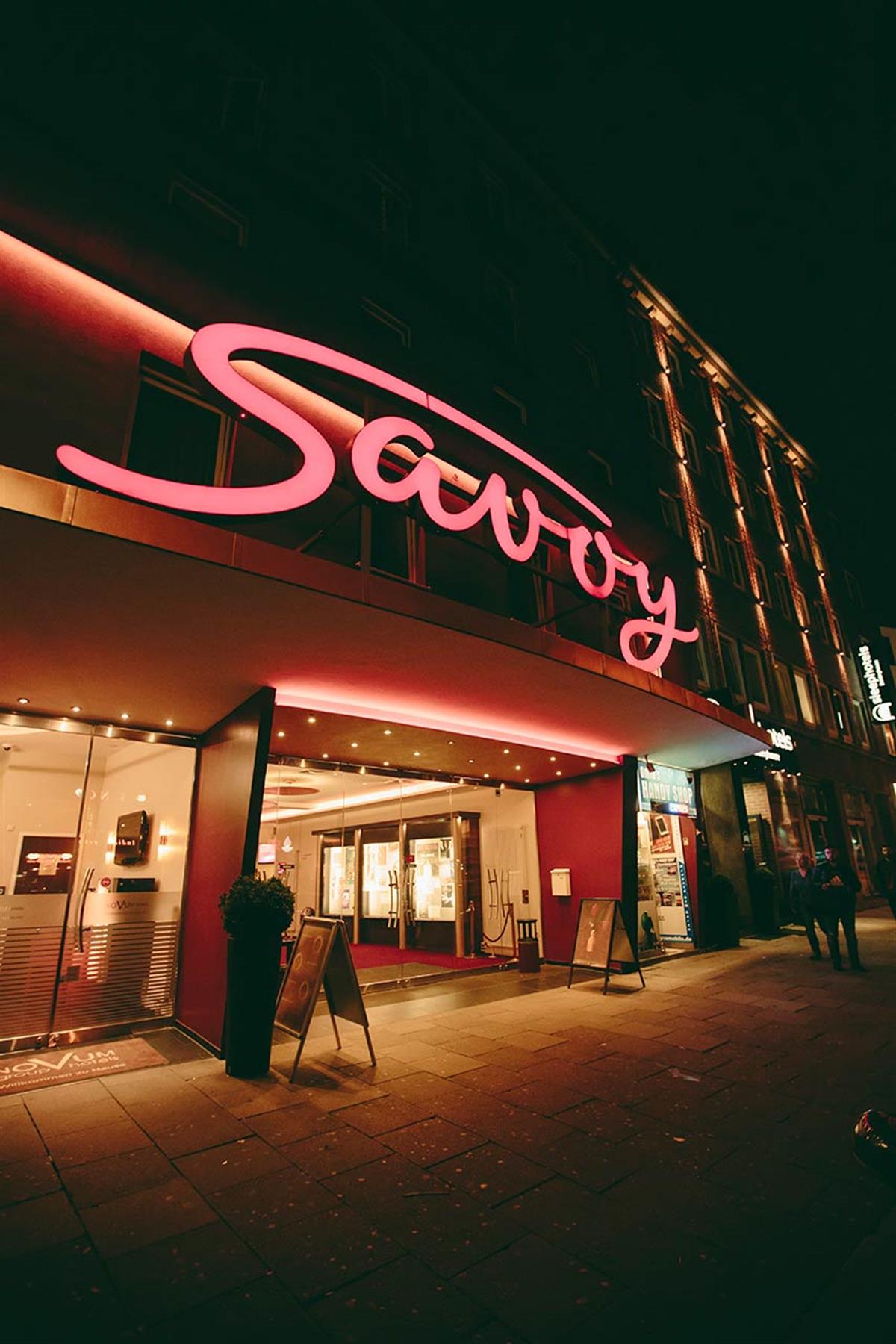 Public transport
S 1, 11, 2, 21, 3, 31
DB
6 min walking distance
Parking facilities
Route
Parking with parking ticket 3€ / hr.
From 10 pm free of charge